About RYA
The RYA, formally known as the Royal Yachting Association, evolved from the Yacht Racing Association instituted in the 19th century to standardize specifications for racing yachts in the United Kingdom. In 1953, after earlier integrating the small craft of the Independent Sailing Boat Association, the Yacht Racing Association became the Royal Yachting Association. Today, it is the premier governing organization for water sports in the U.K., representing the interests of owners of everything from full-size racing yachts to personal watercraft.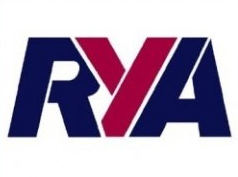 The Association strives to make government regulators and elected officials aware of the concerns and interests of members involved in recreational boating. Such issues include licensing and fees, navigation, anchorage, environmental/conservation concerns and the maintenance and upgrade of Coastguard services. Providing assistance and resources to over 1,500 affiliated clubs and associations is another area of focus. As these organizations often comprise the primary contact between individuals and the sport of boating, the management of clubs and the maintenance of membership is a major item on the Association's agenda.
The advancement of all facets of formal boating education has been a cornerstone of Association activities since the organization was consolidated in the 1950s. Safety procedures as well as technical training in on-board technology are available from RYA online sources, as are overviews of boating regulations for both pleasure and commercial craft. Courses in all dimensions of boating, from beginner dinghy sailing to advanced seamanship are offered through a network of training centres in the U.K. and around the world. The RYA Skipper Course, including training, examination and certification for commercial employment as a Day Skipper, is one field of the curriculum. Day Skipper training aboard motor and sail yachts is offered in conjunction with shore-based Day Skipper Theory classroom instruction. Students who complete the full RYA Skipper course, consisting of Day Skipper Theory and hands-on training at sea, may seek a commercial endorsement and qualify for employment on commercial vessels in Category 5 and Category 6 waters.

Legal advice to boaters is also facilitated through the Association's informational publications. Assisting the boater in boat registration, marine insurance, chartering and special issues affecting home-built boat owners are but a few of the topics addressed in available materials. More in-depth assistance may be accessed though direct contact with the Association's Legal Team. Members who wish to buy or sell a boat may consult an array of publications offering real-world advice on issues like new boat purchases, buying/selling used craft and dealing with yacht brokers, as well as practical documentation matters such as validating a boat's title.
Many services offered by the Royal Yachting Association are available to any who inquire; others are accessible solely to members or at a substantial member discount. Seven levels of Association membership, from youngsters at the Junior level all the way up to Lifetime membership, are available at graduated annual membership fees.