Skipper Licence UK
How to Get a Skipper Licence in UK
In order to obtain a skipper licence in the United Kingdom, those interested must follow the guidelines laid out by the
RYA
, or Royal Yachting Association. A skipper licence is required for any boater who wishes to profit commercially from sailing. There are several Boatmasters licences that can be acquired in the UK. All of these can be granted by local authorities to those interested in piloting and owning pleasure boats for hire. All of this is done under the administration of the RYA and the Maritime and Coastguard Agency, or MCA. No licence is required to become a skipper, as long as it is not for commercial purposes; however certain qualifications that can be acquired through the RYA are helpful in all aspects of boating.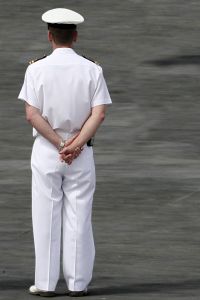 Requirements and guidelines for how to get skipper licence in the UK are defined in the MCA Marine Guidance Note MGN 280 (M), as provided by the Department for Transport. This document provides details on manning maritime vessels on both coastal ocean waters and inland rivers and canals. Certain medical guidelines must also be met in order to apply for the skipper licence. The medical related requirements to be a skipper in UK are defined in the Seafarer Medical Report Form (ML5) and ML5 Certificate, which is the MCA document MSF 4112. The application to become a skipper in UK can often be obtained from a local boating authority, along with an examination and assessment that the applicant must pass. This examination requires a sufficient knowledge and understanding of tides, maritime lighting designations, navigation theory, international maritime code signals, rules of sailing in the presence of other vessels, and a practical assessment on sailing ability. The practical assessment involves performing typical actions in regards to boating, such as docking procedure and emergency preparation. Most local authorities will charge some sort of application fee to apply to become a skipper in UK.
The Royal Yachting Association offers several courses on how to get skipper licence. These courses range from sail and motor cruising for the day skipper and the coastal skipper to inland water ways and personal watercraft. The Royal Yachting Association also provides a guide on how to pass the Yachtmaster exam, as well as several other exams related to becoming a skipper in the UK. Generally for a Boatmasters licence, it takes around two years to earn after completing the necessary study and testing programme.
For those interested in learning how to get skipper licence, the Royal Yachting Association and Maritime and Coastguard Agency can provide assistance in dealing with the various course, forms, and applications required.