RYA Competent Crew Training
Competent Crew Courses for you to become a Skipper
If you aim to be a sailing skipper someday then you need to know the fundamentals – all the necessary things about sailing. You start in learning to be not just an ordinary crew member but a highly capable one. And there is no other effective way to achieve this but in enrolling oneself in Competent Crew Courses from yachting schools duly accredited by the
RYA (Royal Yachting Academy)
.
Undergoing competent crew training is ideal for individuals who had not previously gained knowledge and experience in sailing or yachting, and Dream or Two, a yachting school in the United Kingdom which is offering courses that are approved by the RYA can help you in this endeavor.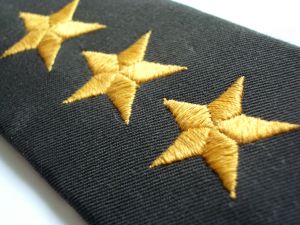 This RYA approved Competent Crew Courses are designed to teach you the fundamental principles about sailing including your safety onboard and all the essential things you need to know in becoming a skilled yachtsman.
Each competent crew training being done by the said school will let you experience hands-on learning at a reasonable price. You can choose among their Competent Crew Courses that vary on the coverage and duration. You can learn the basics in 2 days or learn more in 3 or 5 – day training period.
The fee that you are going to pay for undergoing this yachting training already includes accommodation onboard the yacht, meals, and the gears you need to use throughout the exercise.
And if you worry about how to insert your sailing studies in the busy schedule you have, then this is not really a problem with Dream or Two for they offer their courses whole year round, giving you a chance to learn at your convenience.
Dream or Two base learning facilities are located at the Royal Clarence Marina in Gosport which you can reach through taking a direct train to Portsmouth Harbor from London Waterloo. Or if you opt of taking the road, this yachting school is just less than 20 minutes away from Junction 9 of M27 motorway.
At the end of each competent crew training you participated, you will received an official RYA certificate which signifies that you have already acquired competence in taking part on sailing adventures.